Hello all, 
I hope everyone is enjoying the arrival of summer. I've been a traveling man lately and that'll be continuing for the foreseeable future. I'm almost exclusively doing Highwaymen gigs for the remainder of the summer with a few exceptions. Non-Highwaymen gigs include July 9th at The Music Room in Yarmouth, Massachusetts opening for the always excellent Christine Ohlman. Advanced tickets for that can be purchased at on their website. In August, I'll be performing at the Bridgewater Music Alley and will also be at Heritage Days in Scituate. Both of those shows are free.  
 I sold out of copies of my book about the Highwaymen. They should be back in stock later this week. However, you can purchase one online if you'd like at this link 
June 29th at the Queset Gardens in Easton, MA
My new album, Gently Used, came out in June. It's received some really great press and airplay throughout the world. You can listen to the album by clicking on the album cover below or clicking here.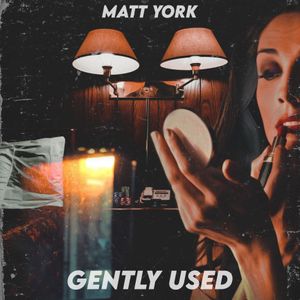 Here's a YouTube video of me performing the song "Crazy Arms". It was originally a hit for Ray Price in 1956. It's been covered by over 150 artists through the years. I really love the version that Ray does with Willie Nelson. Others that covered it over the years included Jerry Lee Lewis, Chuck Berry, Patsy Cline, Bing Crosby, Willie Nelson, Waylon Jennings, Elvis Presley and Johnny Paycheck. 
Here's a video of Willie Nelson and the great Ray Charles singing "Seven Spanish Angels"
People often ask how they can best help an independent musician like me. I always suggest they give me a million dollars, but that never seems to work (I will continue suggesting it though). However, if you attended one of my performances and enjoyed yourself, please let a friend/family member know if you see that I'm coming to their town/area, if you think it's something that they'd enjoy. You can follow me on Facebook at https://www.facebook.com/songsandstoriesthehighwaymen or follow me on Spotify or YouTube. Thanks! 
 July gigs: 
  
July 1st (Friday) at Waltham COA 1pm 
July 1st (Friday) at Dean Park in W. Warren  6:00 - 8:30 
July 6th (Wed) in Bourne Library at 2pm  
July 6th (Wed) Wareham Library 7pm 
July 7th (Thurs) Chatham Library 5pm 
July 9th (Sat.) at New Bedford Folk Festival 2pm 
July 9th Christine Ohlman Music Room in Yarmouth, MA (not a Highwaymen gig)  
July 10th  (Sun) Anna's Harborside in downtown Plymouth, MA 7-10 (not a Highwaymen gig) 
July 12th (Tuesday) Falmouth (lawn on Main Street) 6pm 
July 13th, 2022 (Wed) Wilbraham Library 6pm 
July 14th (Thurs) in Rowley Library at 6:30 
July 15th (Fri) Halifax Senior Center 11am 
July 16th (Sat) North Adams Library 11am 
July 16th (Sat.) Peru, MA 250th celebration 5pm 
July 19th (Tues) Brewster Ladies Library 2pm 
July 19th (Tues.) Raynham Summer Concert Series 6:30 - 8:00 
July 20th (Wed) 6pm Beverly Library 
July 21st (Thurs) Southbridge at 6:30  
July 24th (Sun,) Holbrook Summer Concert 
July 26th (Tues) 6:30 Bridgewater Library 
July 27th (Wed) at Townsend library at 6 pm 
July 31st (Sunday) Washington Town Park (Washington, MA)